Beluga Caviar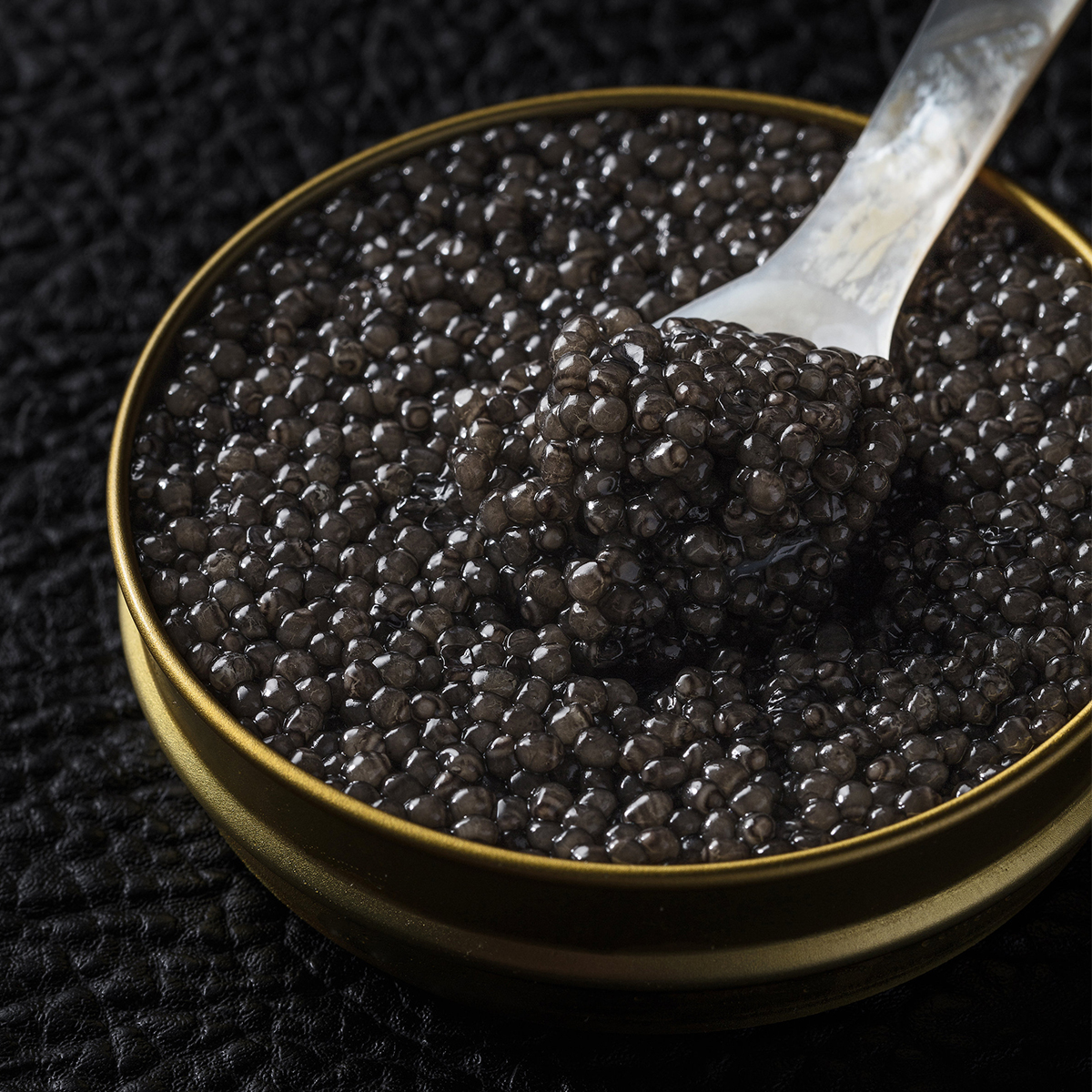 Beluga caviar has always been considered the most prestigious caviar variety because of its rarity and the considerable size of the egg; not less than 3.5mm.
This superb caviar comes only from fully mature 20 year old Huso Huso sturgeons. The large steely grey eggs have a wonderful soft creamy texture and a subtle taste with a hint of walnut. Its thin membrane synonymous with only the best caviar in the world.
All our caviar is sent carefully packaged in a presentation gift box.
More about Beluga Caviar
Beluga caviar originates from the Beluga Sturgeon Huso Huso areas around the Caspian sea and is synonymous with being the finest and most expensive food in the world. First believed to have been harvested by Turks, the caviar started to become popular in Western Europe in the mid 16th Century.
Enjoying your Caviar
Like other caviar, Beluga is best served with as few embellishments as possible to ensure the delicate texture and taste can be appreciated in full. One of the most popular and traditional ways of serving Beluga caviar is on a Mother of Pearl dish and spoon alongside ice cold Russian Vodka.
Sustainability
Taking over 15 years to mature to reproductive age, and only reproducing every 3-4 years, the wild Beluga Sturgeon Huso Huso is listed as a critically endangered species by the Convention on International Trade in Endangered species (CITES). It has been illegal to trade in caviar harvested from wild Beluga Sturgeons since the early 2000's.